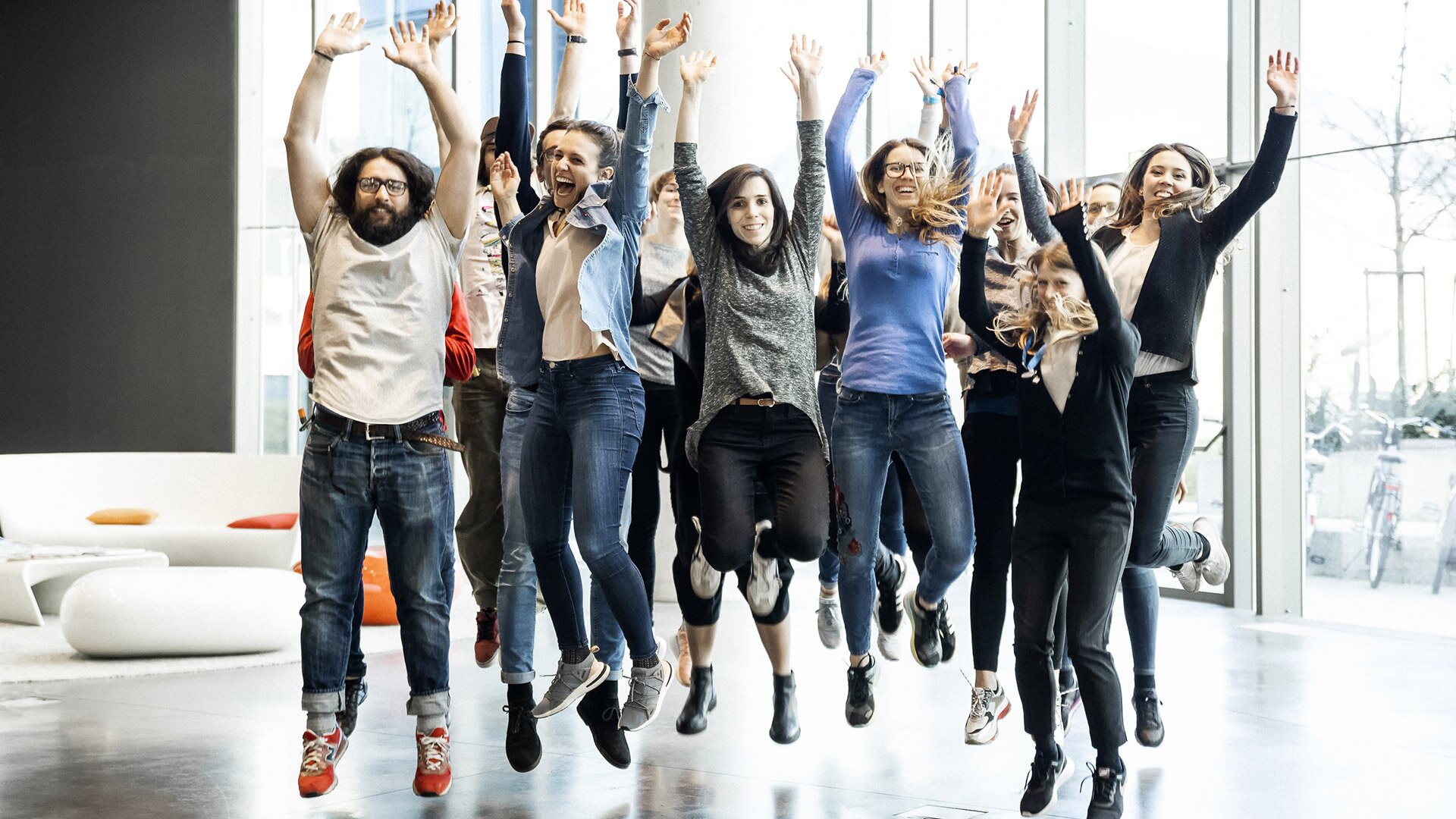 Behind the scenes
Meet our team
We are a team of adventurers. What makes us unique is the passion and motivation we all share. We have the privilege of making our passion our daily work. This is what makes us a strong, motivated, ambitious and hardworking team. Here are our stories.
Meet Anja, Marketing Specialist at Dynafit and Salewa.
When she puts something into her head, she sticks with it. She doesn't like skimping on something. Since she lost a very good hiking friend, she became even more aware of this fact. She wants to see, try, experience, feel... Therefore, the spontaneous, open and humorous marketing specialist travels very often to places like Ecuador, Peru, Alaska, Nepal. It doesn't matter which destination as long as there are Mountains to climb. It' s not just about mountain sports for her, but more: "Mountaineering is my passion". It has shaped my character," says Anja, who is always looking for new goals. She is not competing with anyone but herself, because for her it's all about the personal challenge of reaching the next summit. Her sources of energy and strength are her family, friends and all shared experiences on the mountains. What she also likes is a peaceful retreat surrounded by nature where Anja is able to relax and reflect.
A life without sports is very difficult to imagine for the Oberalp Group employee, and yet she also had to deal with this option: while paragliding she fractured her spine and because of this sever injury the ability to ever walk well again was uncertain. With great luck, strong will and fierce discipline, she fought her way back into her life.
Life is too short for someday.
Friends and colleagues confirm that Anja is a good rope partner: she is reliable and helpful. "Working with such a great team is not just cool, it's great luck," says Anja gratefully. Anja appreciates the smooth transitions between job and free time, between work, colleagues and friends, because values such as honesty and openness unify them.

She and her colleagues love to put on their skis after work and hike up to a hut. There they chat, have fun, and laugh. In addition to the great team, Anja is also motivated by the variety of her professional tasks, which range from athlete support to helping with budget planning, to retail. "It's also a crux sometimes, but that's what makes the work so exciting," that's how Anja sums it up.
We never run out of good stories
Because we live them, day by day, and so do our athletes and friends.