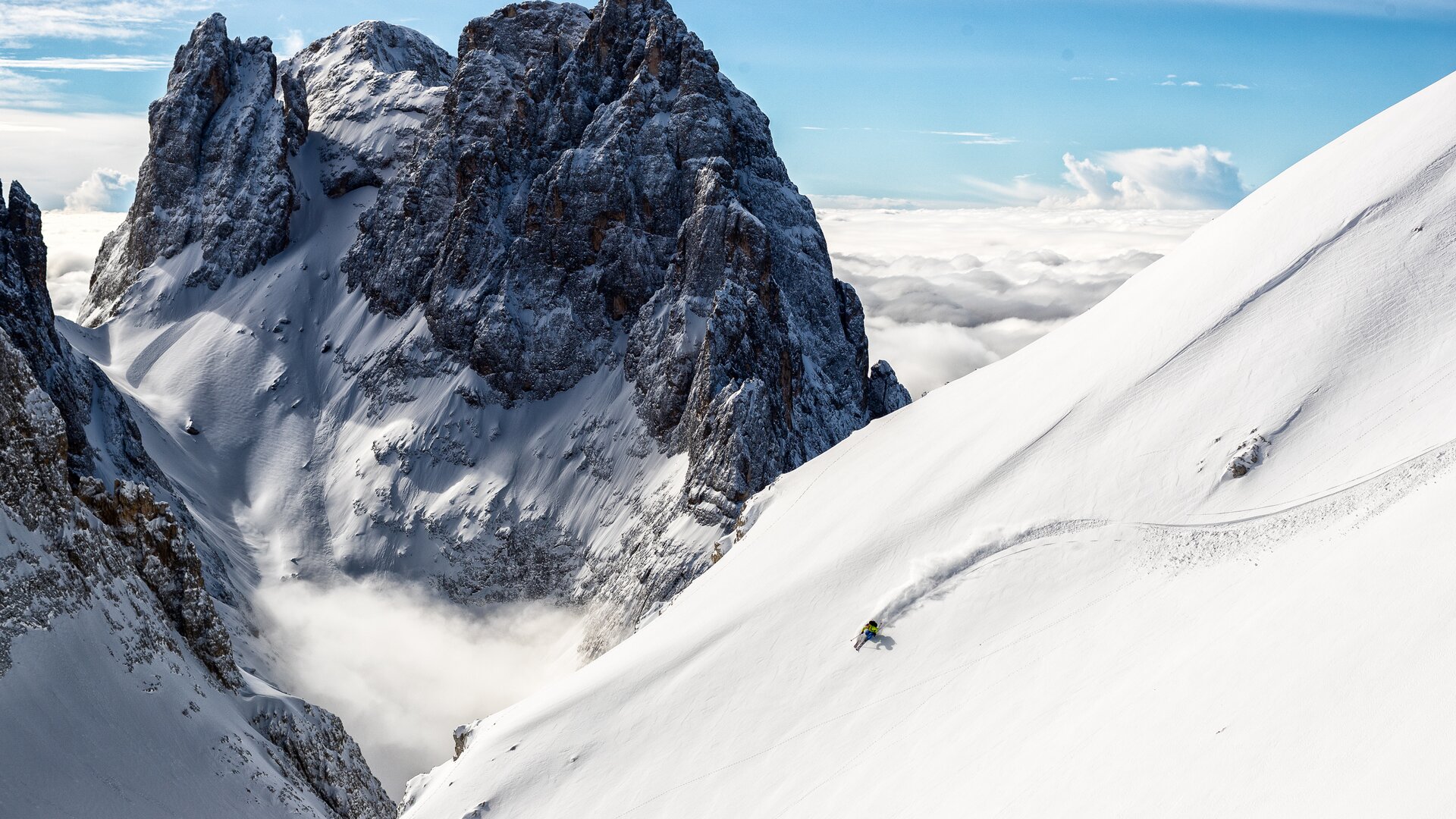 The Future of Winter Sports
Oberalp Virtual Convention FW22/23
The world is changing faster than ever. We explore the challenges, upheavals, opportunities and possibilities for change.
Due to demographic change, corona and above all the dramatic advance of global warming – winter sport as we know it is going to be completely transformed.
Join us on a 20-minute analysis of the issues. Where do we stand? What developments need to be considered? And how should we move forward as a society?
What does the future hold?
Perspectives from scientists, hotel and cable car operators, consultants, mountain guides and journalists. Ten experts share their visions.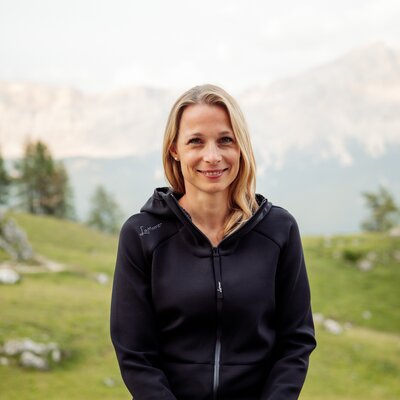 "Sustainable economic development, as we see it, is integrally linked to attitudes and values," says Ruth Oberrauch. Ruth is a member of the Oberalp Group executive board and founded LaMunt, the mountain sports apparel brand for women. Since 2012, she has made sustainability a central element of the group's strategy. She heads up the Oberalp Sustainability Team. Her approach: "Sustainability has so many different facets and is so diverse – we want to integrate it into every area of our activity."
Ruth Oberrauch
Member of the Oberalp Group executive board and founder of LaMunt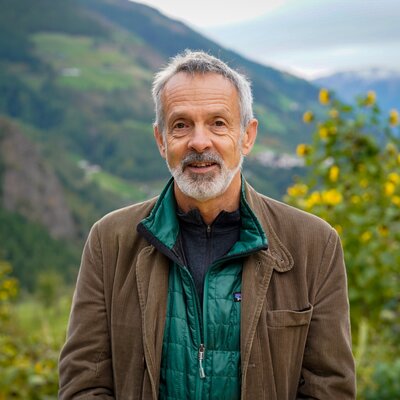 Georg Kaser from Karthaus in South Tyrol is a leading, international glaciologist and climate expert. The 68-year old scientist was a lead contributor to numerous publications by the Intergovernmental Panel on Climate Change (IPCC) and Dean of the Faculty of Geo- and Atmospheric Sciences at the University of Innsbruck. He warns that: "We can no longer avoid the consequences of climate change. We can only try to limit the damage," by far-reaching social transformation, which also means going without.
Georg Kaser
International glaciologist and Climate expert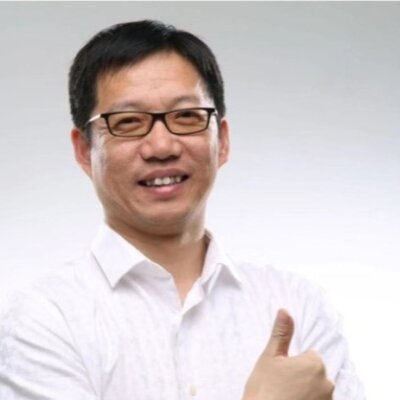 Skiing is growing faster in China than anywhere in the world. And yet this is just the beginning, says winter sports expert Wu Bin, who's known as Benny Wu. The 50-year-old is lead author of the China Ski Industry White Book, CEO of the Carving Ski Group, lecturer at Beijing Sport University and editor-in-chief of the annual industry report on the development of the ski industry in China. He says that: "We need our own Chinese way for skiing too," as winter sport in China should inspire people, but also become more sustainable over time.
Benny Wu
Winter sports expert, CEO of the Carving Ski Group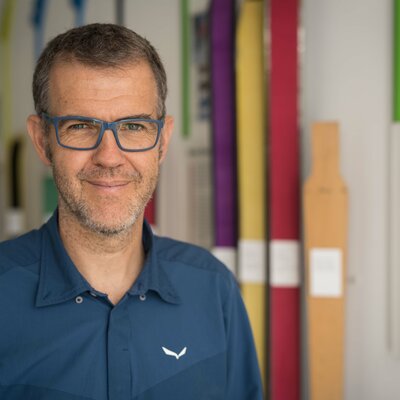 Josep Castellet is not just General Manager of Pomoca – the 51-year-old is also Head of Innovation at Oberalp and has a future vision for the entire group. As such, he is supported by a team of innovative free thinkers from different sections of the company. Their objective: to create structures to enable Oberalp, and the winter sport industry as a whole, to react to major future changes. In his opinion: "Innovation is a mindset that applies across the entire company. It's not just the responsibility of one department."
Josep Castellet
General Manager of Pomoca and Head of Innovation at Oberalp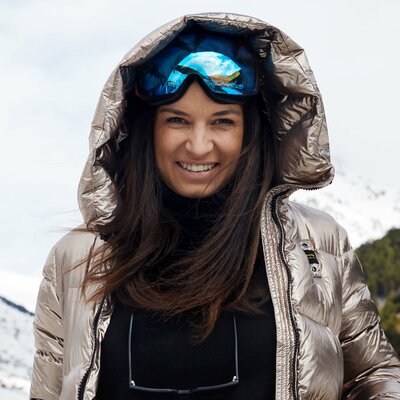 As a multi-talented, 26-year-old trailblazer, Prisca Llagostera is widely travelled. She worked for her home country Andorra at the United Nations in New York, before moving into event management for the Rugby World Cup and Olympic Games in London. For three years she managed an ice hotel. However, her heart belongs in Andorra. This is where she runs the L'Ovella Negra mountain lodge. "I made a conscious decision to develop, slow and sustainable winter tourism, away from the ski circus. And this does not require artificial snow," she says.
Prisca Llagostera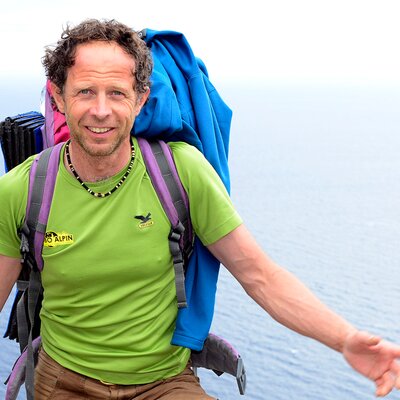 Mountain guide Michi Andres has been setting trends for 30 years. In 1991, he founded his company Globo Alpin, today it's the leading mountain sports school in South Tyrol. He has guided clients all over the world. Now, the 57-year-old mountain guide is considering what might still be possible in years to come, and how his company can change, to give itself and winter sports a future. "In the past, we saw things differently," he says. "For example, heli-skiing is not something you can do with a clear conscience these days."
Michi Andres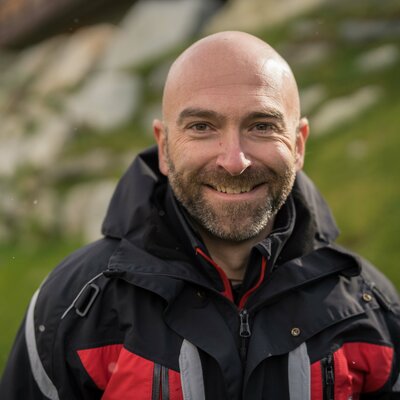 The 41-year-old banker is not just a trail runner, ski tourer and cross-country skier. Herbert Tovagliari from the Aosta Valley is also CEO of the Italian Cervino ski resort in the Matterhorn area. Since, December 2020, he has led the company and its 250 employees. He says that due to its altitude, Cervino will continue to enjoy good snow for many years to come. However, he and his team are working to transform the resort to make it more sustainable. "Ultimately, I want my children to be able to ski too," he says.
Herbert Tovagliari
CEO of the Italian Cervino ski resort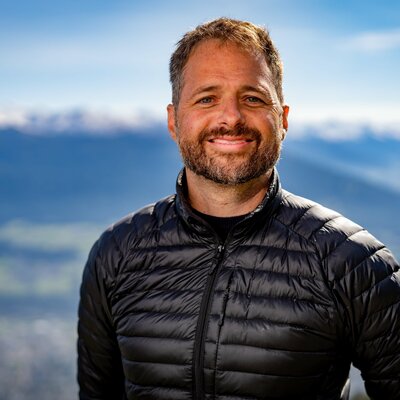 The alpine expert from Germany's Süddeutsche Zeitung comes from Munich and is a passionate mountaineer. Together with his partner and their two daughters, he moved to Innsbruck, to be nearer to the Alps. He is critical of the winter sport business: "Tourism is important for many regions," he says, "but things cannot continue as they have done over the past 20 years." Above all, he argues that continually increasing private transport is responsible for the poor climate footprint of ski holidays.
Dominik Prantl
Alpine Expert – Süddeutsche Zeitung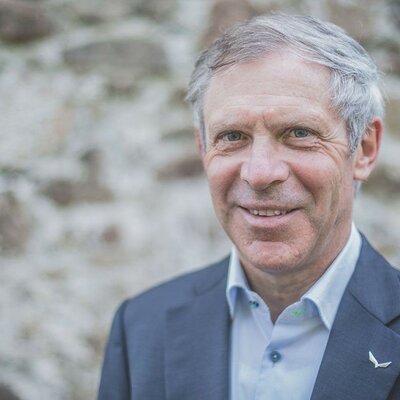 He is a genuine "Südtiroler" from Bolzano, who feels at home all over the world. Christoph is known as a visionary, critical analyst and mountain lover. "Snow-covered landscapes are among the mystical dream images of people. The winter sports of the future must satisfy this desire more than before. It needs cable cars and artificial snowmaking to make it accessible to as many people as possible, just as a via ferrata does to reach a summit. The dream will become stronger, however, to expose oneself to winter nature without these aids."
Christoph Engl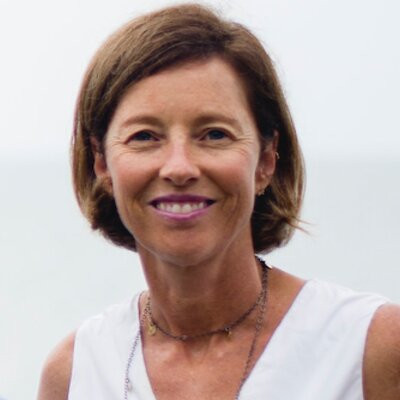 Seeing change as an opportunity – marketing expert Maria McNulty, COO SnowSports Industries America is committed to diversity in the mountains. "Black lives Matter was like the starting signal for us," she says. "People of colour are a new and important target group."
Maria McNulty